Rare Oncology
Too many loved ones live with uncertainty.

Let's find answers.
Rare oncology is where rare diseases and cancers meet. While some rare tumors are not malignant, their presence and progression are nonetheless devastating for patients. At SpringWorks, we are relentless in the search for answers because people with these often-overlooked conditions can't wait.
Let's innovate for the overlooked
Our late-stage rare oncology programs have the potential to be best-in-class treatments for patients with devastating diseases, including desmoid tumors, neurofibromatosis type 1-associated plexiform neurofibromas (NF1-PN) and low-grade gliomas.
Desmoid tumors
Desmoid tumors are a rare, aggressive soft-tissue tumor characterized by locally invasive growth, significant morbidity, and a high rate of recurrence. There are currently no FDA-approved therapies for the treatment of desmoid tumors.
NF1-PN
About 30-50% of people with neurofibromatosis type 1 (NF1) develop plexiform neurofibromas (PN), which are peripheral nerve sheath tumors that can cause significant pain, disfigurement, and functional impairment.
Clinical trials
Clinical trials are underway to evaluate nirogacestat for patients with desmoid tumors and ovarian granulosa cell tumors, and to evaluate mirdametinib for patients with NF1-PN and low-grade gliomas. Our Phase 3 DeFi clinical trial for adults with progressing desmoid tumors and Phase 2b ReNeu clinical trial for children and adults with NF1-PN are fully enrolled. In September 2022, positive data from the Phase 3 DeFi trial were presented at the ESMO Congress 2022 (see the SpringWorks press release).
Low-grade gliomas
A Phase 1/2 clinical trial is evaluating  mirdametinib for the treatment of children, adolescents, and young adults with low-grade glioma (LGG).
Patient advocacy partners
Learn more from patient advocacy organizations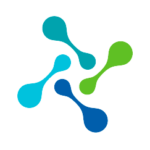 The Desmoid Tumor Research Foundation
The mission of The Desmoid Tumor Research Foundation is to aggressively fund research to accelerate the development of improved therapies, and ultimately find a cure for desmoid tumors. The foundation collaborates with dedicated researchers and clinicians worldwide to improve the lives of patients through education, awareness, and support.
Children's Tumor Foundation
The Children's Tumor Foundation's mission is to drive research, expand knowledge, and advance care for the NF community.
The NF Network
The mission of the NF Network is to find treatments and a cure for neurofibromatosis by promoting scientific research, improving clinical care, providing outreach through education and awareness, while offering hope and support to those affected by NF.