Partners and Collaborators
Let's pair groundbreaking science with relentless drive.

Let's get this done.
Unlocking the full potential of targeted oncology means unlocking the full potential of every molecule. One way we're approaching it is by forging innovative relationships that will help us multiply the opportunities for success. We are actively pursuing licensing and collaboration opportunities with innovators in industry and academia to ignite the power of promising science. We focus on developing strong relationships with like-minded companies, academic institutions and patient advocacy groups who keep patients at the center of their focus and decision-making. By working together, we can create new solutions for the patients who are counting on us.
Patient group partners
Patient advocacy organizations are instrumental in helping us deepen our connections and learn from the community. We are committed to building lasting relationships with organizations that share our vision and goals to change the lives of the people we aim to serve.
Academic and industry collaborators
At SpringWorks, we are focusing on forging meaningful collaborations with academic institutions and industry partners to unleash the full potential of every molecule so we can develop and deliver life-changing medicines for people with cancer who are counting on us. The answers are waiting – let's go find them.
BCMA Collaborations in Multiple Myeloma
SpringWorks entered into a sponsored research agreement with the Fred Hutchinson Cancer Research Center to further evaluate nirogacestat's ability to modulate BCMA and potentiate BCMA-targeted therapies in a variety of preclinical and patient-derived multiple myeloma models developed by researchers at Fred Hutch. Read more
Biomarker-Defined Metastatic Solid Tumor Collaborations
SpringWorks entered into a research collaboration agreement with Inserm Transfert, acting as a delegatee of the French National Institute of Health and Medical Research (Inserm), to explore the ability of nirogacestat to delay the development of resistance to the EGFR inhibitor osimertinib in preclinical models of non-small cell lung cancer (NSCLC) driven by the EGFR C797S gatekeeper mutation.
SpringWorks entered into a research collaboration agreement with the University of Eastern Finland to conduct novel computational biology research to characterize the effector protein dynamics of different RAS mutations. The objective of the collaboration is to understand the biological consequences of KRAS-effector protein interactions and downstream oncogenic signaling to guide patient selection strategies and explore novel targets.
SpringWorks entered into a research collaboration with the University of Zurich to further explore the activity of mirdametinib and lifirafenib combination therapy in preclinical patient-derived NRAS-mutant in vitro and in vivo solid tumors models.
SpringWorks entered into an exclusive worldwide license agreement with Dana-Farber Cancer Institute and a sponsored research agreement with Stanford Medicine to advance a portfolio of novel small molecule inhibitors of Epidermal Growth Factor Receptor (EGFR) designed for the treatment of EGFR-mutant lung cancers.
Late-Stage Rare Oncology Collaborations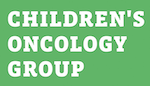 SpringWorks entered into a collaboration with the Children's Oncology Group to conduct a Phase 2 study to evaluate the safety, tolerability and preliminary efficacy of nirogacestat in children and adolescents with progressive, surgically unresectable desmoid tumors. Read more
SpringWorks entered into a collaboration with the St. Jude Children's Research Hospital to conduct a Phase 1/2 clinical trial evaluating mirdametinib in children, adolescents, and young adults with low-grade glioma.